Armchair Essays: A decade later, Zadie Smith's The Autograph Man is still an easy recommendation

A decade later, Zadie Smith's The Autograph Man is still an easy recommendation
by Evan Giannobile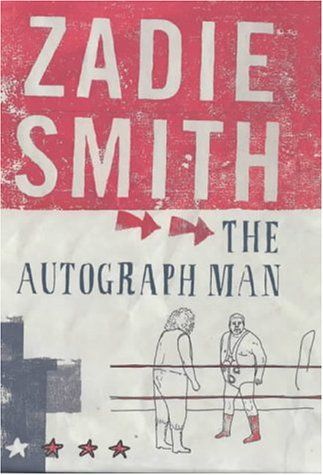 Zadie Smith's latest novel The Autograph Man will be familiar territory for the cultural studies major. Characterized by the strange place occupied by popular culture in the intellectual realm, Smith delves into a world where fiction has eclipsed real life.  Published in 2002, the novel chronicles the stunted growth and uncanny obsessions of Alex Li-Tandem, a half-Chinese, half-Jewish 27 year old who has turned his childhood hobby, collecting autographs, into a rather unrewarding job and unhealthy obsession. He doesn't deal directly in the realm of the famous but in their scribbles, their sanctified chicken-scratch meant to be collected, bought, and sold. Through this medium the novel offers a thoughtful critique on the dark and lonely realm of cultural obsession.
As her second novel, there were high expectations following the commercial and critical success of her first novel, White Teeth, which beautifully explores the conflict between the preservation of cultural identity and the pressures of assimilation experienced by immigrants of various ethnic backgrounds.
While the novel didn't quite win over critics and the public as did her first novel, The Autograph Man still speaks to Smith's literary prowess. Her writing style is strong and well-developed, making the book more of a quick read and less reminiscent of a competition to see who can write the longest grammatically correct sentence (13,955 words, ugh).  Smart and savvy, Smith's attention towards the natures of representation, desire, and transcendent religions paired with a literary playfulness makes for a novel dense with ideas sans the abject seriousness and melodrama.
The life of Alex Li-Tandem revolves around the procurement of an autograph by the Golden-Age cinema star Kitty Alexander, and since turning all of his attention to this incredibly sad goal, all other aspects of his life have wilted considerably. The reader finds Alex awaking from an acid trip—his car totaled, his girlfriend injured and incensed, his friends legitimately concerned over his mental health, and it's the 15th anniversary of his father's death, which he is still grieving.
Within this context, Smith explores life super-saturated with stock expressions, emotions, and responses conditioned by popular culture. For Alex Li-Tandem, entertainment functions as ritual, stripped of any inherit importance. The religious-less main character floats in disillusion as the plot explores suspended mourning paired with the after-effects of too many movies.
As a comedic romp "around the hollow things of modernity," Zadie Smith succeeds in cataloging the phenomena where the Celebrity and nearly anything related to them gains near-spiritual significance. As he has surrounded himself in the relics of a world preserved in celluloid, a jowl-less world where gravity ignores plucked, perky eyebrows, Alex-Li Tandem is doomed to deal "in a shorthand of experience. The TV version. He is one of this generation who watch themselves".